1. UP TO 60% OFF ON SELECTED ITEMS


2. THE FIRST 100 CUSTOMERS GET A FREE GIFT ON PURCHASES OVER $300


3. SHIPS IMMEDIATELY

These sales happen once a year, take advantage of it while it's here! Starting November 16 2022 - 12PM EST

DAVID KOLLAR - PUTS ON SOME OF HIS FAVOURITE BLACK FRIDAY FITS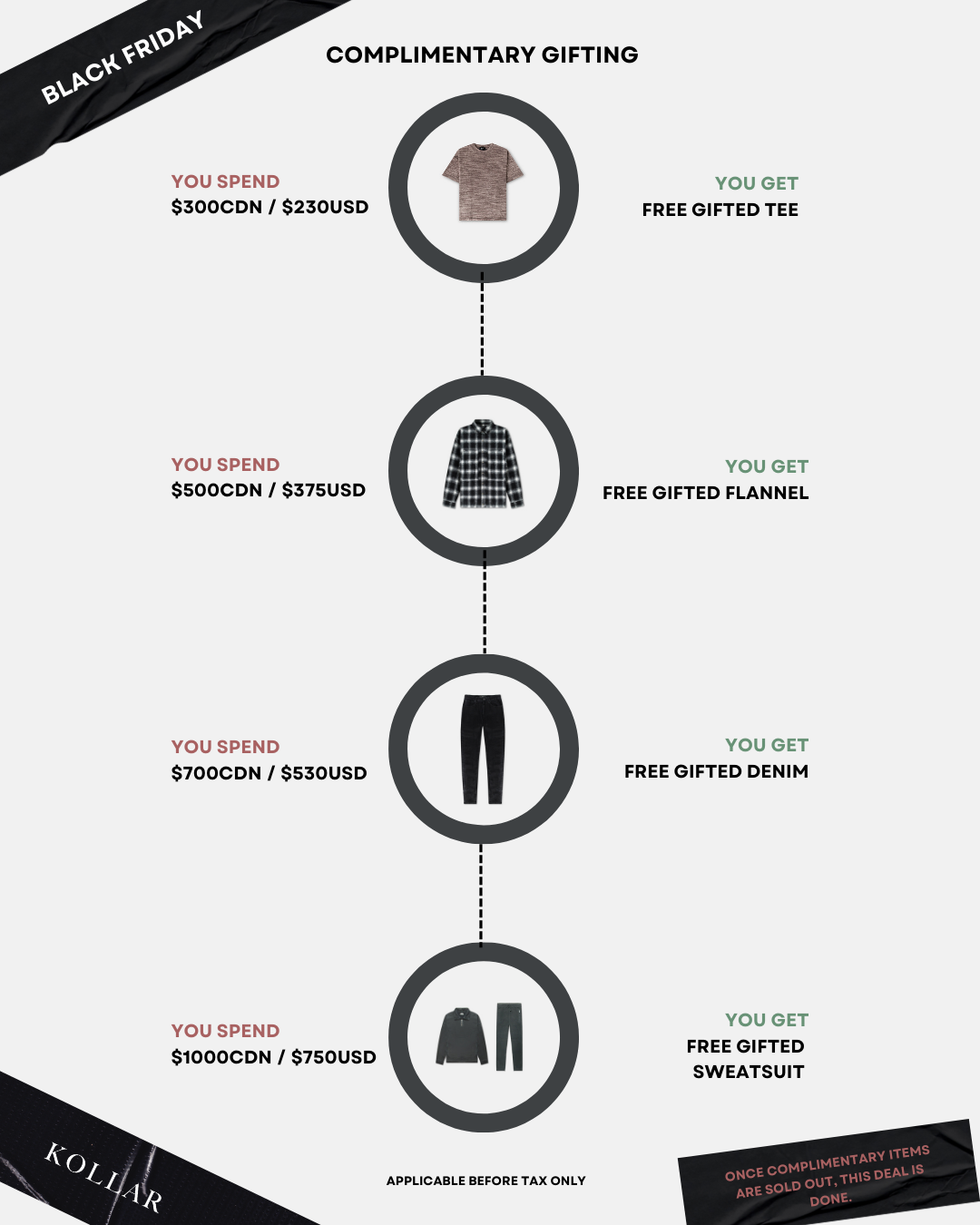 Please note all Black Friday sales are final sales. There will be no returns. We will exchange the items within 14 days of purchase as long as the item is still on sale. We would price match the sale prices of the exchange, not the regular price.

When you spend over $300CDN or $230USD , we will gift you a free item. The more you spend the more we give you.

Note : If you already own the item we are gifting, when you place your order leave a note of the same style and different color you want to have instead. We will manually add it to your order. Please add your Customer Order # and link of item you want.

customerservice@kollarclothing.com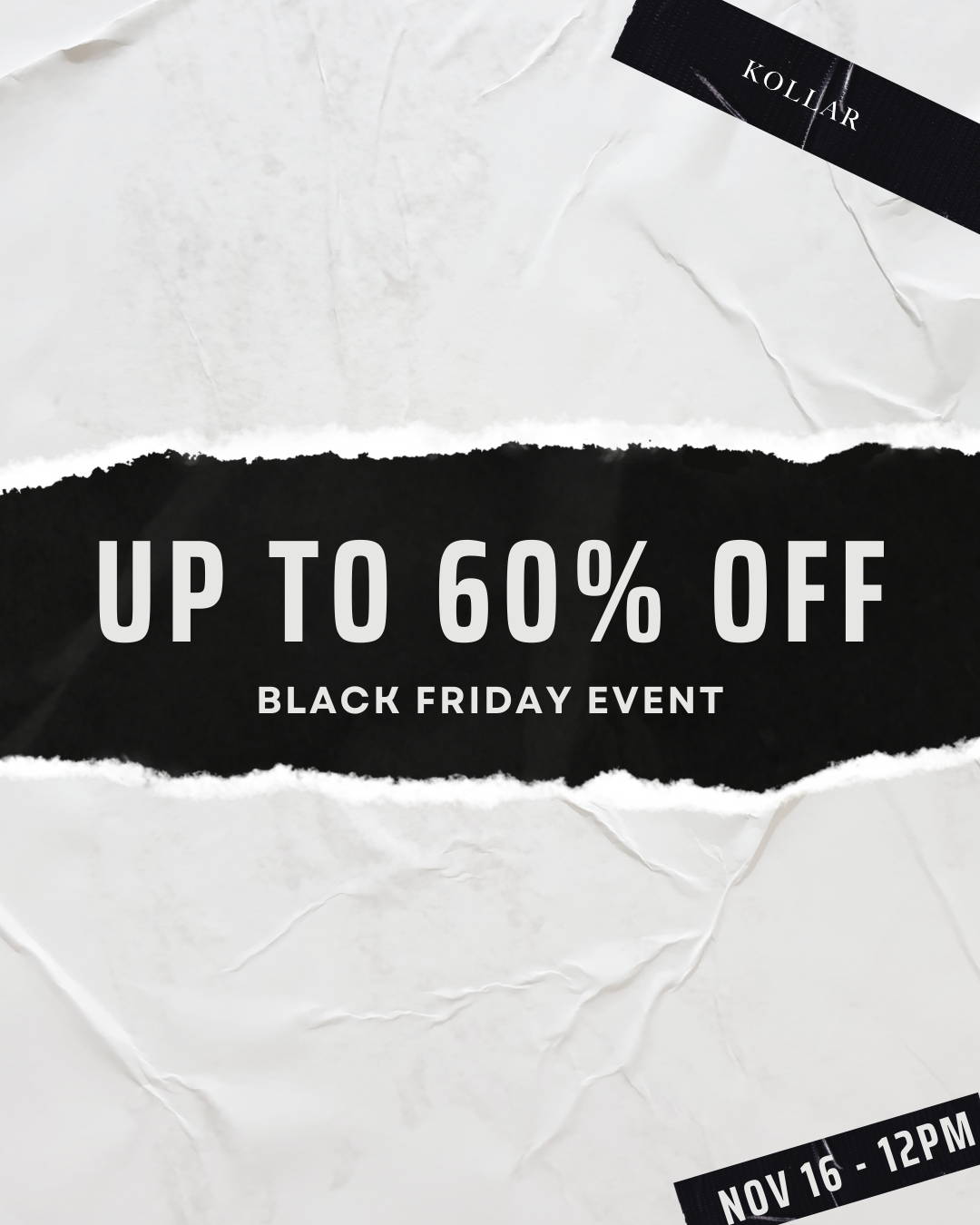 THE ITEMS THAT ARE MOVING THE FASTEST!

PURCHASE THESE WHILE YOU CAN!